Coffee table above is available to take home today! Please inquire with a Design Sales Associate for more information.
The milpa wood used to make these tables are primarily sourced from cornfields in Mexico where farmers buried the stumps to make way for planting. Buried underground the wood develops its own spectacular patina.

Hard to find and hard to work with, the roots are cut into slabs that come in a variety of shapes and sizes.
width: 48"
depth: 48"
height: 18"
homenature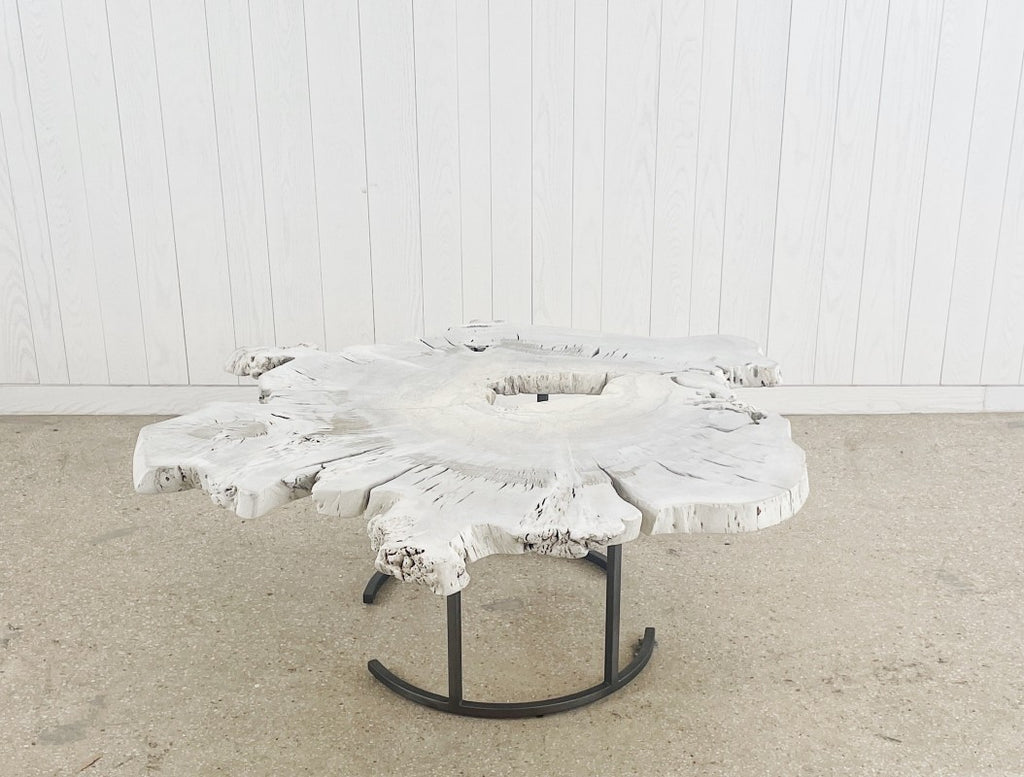 the pacifica coffee table
208206
$2,800